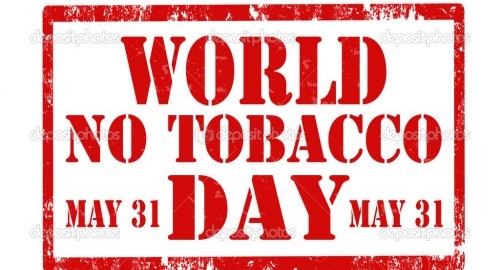 World Health Organisation – World No Tobacco Day 31st May 2015: Stop the illicit trade of tobacco products. Every year, on 31 May, WHO and partners mark World No Tobacco Day highlighting the health risks associated with tobacco use and advocating for effective policies to reduce tobacco consumption. For World No Tobacco Day 2015, WHO is calling on all countries to work together to end the illicit trade of tobacco products. One in every 10 cigarettes, and many other tobacco products, consumed worldwide are illegal, making the illicit trade of tobacco products a major global concern from many perspectives, including health, legal, economic, governance and corruption.
The tobacco industry and criminal groups are among those who profit from the illegal tobacco trade, leaving the public to pay the health and security costs. Ratification by governments of the Protocol to Eliminate Illicit Trade in Tobacco Products is necessary to respond to the financial, legal and health impacts of the illicit trade of tobacco products.
The global tobacco epidemic kills nearly 6 million people each year, of which more than 600, 000 are non-smokers dying from breathing second-hand smoke. Unless we act, the epidemic will kill more than 8 million people every year by 2030. More than 80% of these preventable deaths will be among people living in low-and middle-income countries.
For more information please head to… http://www.who.int/tobacco/wntd/en/
https://www.pomgen.gov.pg/wp-content/uploads/2015/05/depositphotos_47343763-World-No-Tobacco-Day-stamp.jpg
500
500
PMGH Admin
https://www.pomgen.gov.pg/wp-content/uploads/2013/09/logo1.png
PMGH Admin
2015-05-31 09:41:48
2015-05-31 09:41:48
~ World No Tobacco - Day 31 May 2015 ~